Soni
6

May 10th, 2013 + 3:05 PM
·

Soni
This is my recent work, meaning today. I've used a Douglass hollow body with round wound, a bass guitar and a drum kit.

For some reason on my laptop the bass is non-existent but through speakers it sounds very big. I've played with changing the EQ, but if I change the bass too much it sounds crappy. I'm open to some suggestions about how to fix this.
5

November 4th, 2012 + 12:11 PM
·

Soni
This is one of those songs you write in the middle of the night, with the acoustic and the lights out. And later you just have to flesh it out.

I intended the quiet parts to be quiet, to create that sense of intimacy. Would like to know if it works.
Thanks
4

October 31st, 2012 + 11:10 AM
·

Soni
I think I just realized that Sound Cloud is kind of crappy. Any thoughts?

I think they alter the sounds when you load them, probably squeezing out some highs and lows, and I think they shortened the songs. Is it my imagination or do they increase the tempo just a little.

Anyway, I know I'm nuts sometimes but would like to hear if other people have had similar thoughts.
6

September 8th, 2012 + 10:09 AM
·

Soni
I have made this swing.

As requested, the lyrics.

The lock was not picked
No one kicked in the door
There was no broken glass
On the floor.

Someone broke into my heart
I woke up and they were there.
Some how I lost the key to my love.

Well. I called the cops.
Tried to press charges
for trespassing.
He said, "Boy. We've all been there before.

"Someone broke into your heart.
They walked in without knocking.
Somehow they found the key to your love."

Then he said,
"Today, the skies are grey and cloudy
(but) there are so many people
who are looking for something
like you've found."

I fixed the lock.
Got that key in a safer spot
I couldn't share it if I felt that I should.

I filed a claim,
But the new stuff won't be the same.
I'm thinking about changing
My neighborhood.

Someone broke into my heart.
They took everything worth keeping.
All they left me was bitter
Towards love.
updated: 9-16-2012
15

August 30th, 2012 + 11:08 AM
·

Soni
It's a jazzy thing.

I'm wondering if anyone can tell me if I am having a phasing problem.
Alias:
Soni
Status: Offline
Threads:
12
Posts:
142
Songs:
9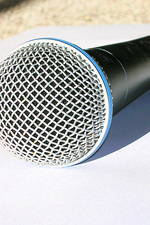 Joined: June 09th, 2005
Last login: April 08th, 2016
My Messengers
| | |
| --- | --- |
| AIM: | n/a |
| ICQ: | n/a |
| Skype: | n/a |